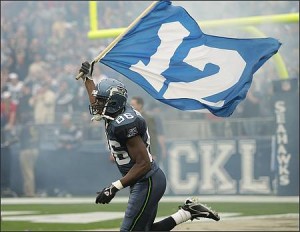 Today, all NFL teams have their own chiropractor as part of their extensive conditioning, in order to recover from injury, and as a preventative measure. It took a while for it to catch on;  spinal health and the nervous system is still illusory to most, but important to develop upon in conjunction with training and a proper diet.
Jerry Rice, a former NFL-great finished a long career and maintains his health through chiropractic care, acting as a spokesperson through his experience, "Chiropractic care was key to keeping me in the game," and, "The game of life requires the edge that chiropractic care provides."
Dr. Noble works with Michael Koenen of the Tampa Bay Buccaneer's. In Koenen's experience, "I had one of my best seasons…after working with Dr. Noble consistently during the off-season…my body has never felt better and never felt stronger."
Taking note of elite football players' faith in chiropractic as a part to the whole is important. It is what Rice greatly put as, "the edge," that which you can also have.
Don't forget: NFL 2nd Round Playoffs Seahawks vs. Saints, January 11, 2014 @1:35 pm!