Meet Dr. Steve Noble
Making a Shift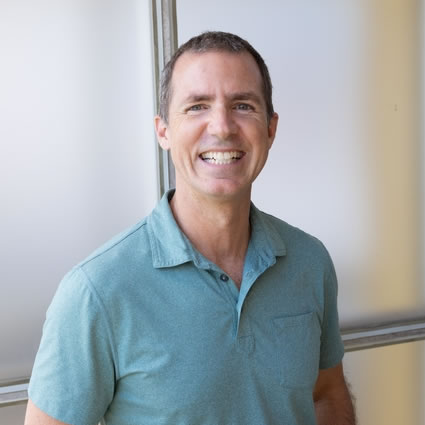 In his early thirties, Dr. Noble had been considering making a career change from mechanical engineering to chiropractic. One day, as he was mountain biking on a dirt road, a car careened around a blind corner on the wrong side and hit him head-on. Amongst many other injuries, his right femur was shattered and he almost died of an embolism.
Throughout the time it took for him to heal and get back on his feet, he developed a deep appreciation for the medical professionals who cared for him. He also learned a tremendous amount about the human body and how it works, and that sometimes there's not an answer right away. As a result of his accident, he developed a lot of imbalances and gut issues, and he wanted to help other people understand how these types of imbalances can occur—and help them find solutions.
This incident was the final push he needed, and he went back to school to become a chiropractor. He attended Western States Chiropractic College, receiving his Doctor of Chiropractic in 2006, and opening Noble Chiropractic later that year. He is also a Certified Chiropractic Sports Physician.
Improving Care
Dr. Noble is motivated every day to help people feel better, get stronger and exceed their goals. He does this by continually striving to improve care and provide patients with the best functional results possible. Over the years, he has fine-tuned his approach to care, and shifted from a purely mechanical approach to one that incorporates an energetic technique to help restore healthy neural patterns to achieve lasting results.
Incorporating education into his care helps patients understand the underlying causes of their condition, and gives them tools to help them take control of their health.
EXPLORE OUR SERVICES
Away from the Office
Dr. Noble's wife and daughter are his buddies, and they spend most of their free time together doing family activities. He still loves mountain biking, and his second-favorite sport is snowboarding.
Book Today
Take the first step towards healthier neural pathways and better overall function. Contact us today to schedule your first appointment.

Dr. Steve Noble | (360) 671-7067