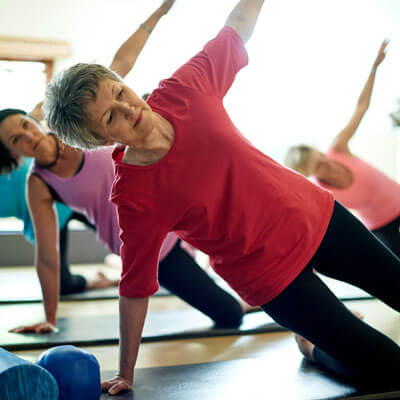 Just because you have more candles on your birthday cake doesn't have to mean you have less mobility. If you want to remain active well into your golden years, chiropractic care and Movement Lab at Noble Chiropractic are highly beneficial. We use a combination of these approaches. Chiropractic care focuses on spinal health, and Movement Lab focuses on restoring balance and confidence.
Providing Gentle Adjustments
At our practice, we never take a "rack 'em and crack 'em" approach, particularly when it comes to our senior patients. Dr. Noble uses the gentle Torque Release Technique (TRT), an instrument assisted adjusting method. "With this technique, it's not about cracking the bone or hearing that crack, it's about changing the tone of the nervous system," he said. Using TRT is one way to do that.
The technique is also highly specific and helps a patient's hips, neck and low back get stronger.
Movement Lab
While it sounds like a workout, Movement Lab is more of a treatment. Dr. Noble will help you work on your balance, but it's the treatment that changes the balance and how quickly muscles get recruited.
The treatment includes sessions on balance boards, which consist of a flat surface that sits on an unstable bottom. Balance boards create the precise conditions for the patient to actively work on stability and balance. Standing on the board requires concentration and minor adjustments throughout the body to maintain balance.
Dr. Noble will be the only one working with you during your session(s), and for additional security and comfort, he will hold your hand. By combining chiropractic care with Movement Lab, seniors see their energy improve and feel more capable. They also have an overall sensation of being better.
Whether you want to play a round of golf weekly or play with your grandkids, our natural care can help you enjoy a vibrant life. Contact us today to schedule an appointment.