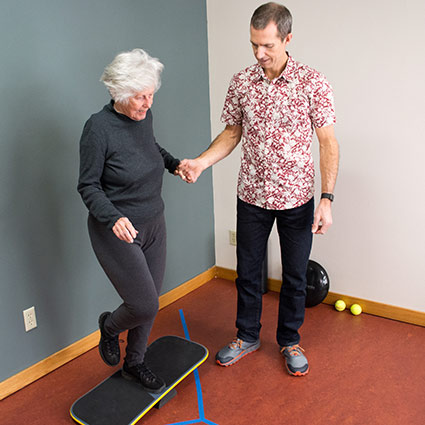 Unfortunately, falls are one of the primary reasons seniors visit the emergency room each year. According to the CDC, approximately 3 million older adults are treated annually in emergency departments for an injury from a fall. In addition to having devastating physical effects on a senior, the emotional toll is high, as seniors can lose confidence and become reluctant to move more.
Get Your Balance Back
Movement Lab at Noble Chiropractic is a way to improve one's agility and balance immediately. We use balance boards to test. That testing shows where weaknesses are, and we treat the patient based on where weaknesses inhibit balance and agility. After Dr. Noble treats the patient, he puts them back on the balance board and will see changes typically immediately, but at least within a session or two.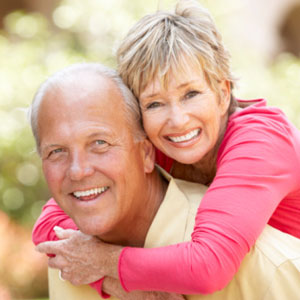 Feel Confident and Comfortable
"Confidence is an inherent part of balance and agility. When you start to lose confidence, it's because you're starting to lose that balance and agility," said Dr. Noble. Confidence inherently fluctuates with balance and agility. The better balance and agility one has, the more comfortable they feel. For instance, when they feel they can't walk downstairs, their confidence degrades.
As we start to change the neurological patterns of what controls balance and agility, and start improving those, a person's confidence goes up. Plus, they have the neuro-ability to move through space–to go over rough terrain or downstairs. Or move through their house at night. We've seen this time and again due to Movement Lab sessions.
One-on-One Sessions
The other aspect of Movement Lab that seniors appreciate is that these are one-on-one sessions with Dr. Noble. You won't have others watching you; it's just you and the doctor in the room doing the work. Dr. Noble uses video to capture a session, so you can see before and after. Rest assured, this video is only shared with the patient.
Experience for yourself the benefits of Movement Lab. Contact our practice today to schedule an appointment.