Ear Pain in Bellingham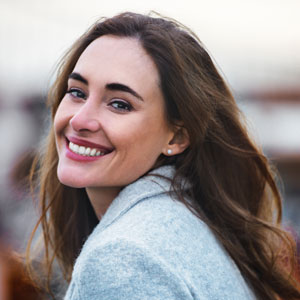 Ear pain isn't a nuisance you should simply learn to live with. At Noble Chiropractic, we have a deeper understanding of what causes discomfort. With targeted adjustments and state-of-the-art laser treatment, we can help you find lasting relief that works.
Finding the Source
In our experience, pain often results from inflammation due to a lack of sufficient electricity coming in. We usually see a misalignment somewhere in the top three vertebrae in the neck, just under the base of the skull. As the nerve pathway becomes blocked, fewer nerves reach the ear, making it more vulnerable.
There may also be an issue elsewhere in the face. Multiple cranial nerves connect all across the head. A problem in one area can easily show up as pain somewhere else. For example, the jaw shares many of the same muscles with the ear, so discomfort may come from jaw muscles that aren't working at full capacity. The problem could even be due to an issue with your teeth.
It's essential to care for the full picture of what's going wrong, rather than focus on just one aspect of it. Pain is often complex with multiple sources. We want to clear up the root cause to make sure dysfunction doesn't keep coming back.
Targeting Discomfort From Every Angle
Dr. Noble will start with a careful assessment and examination. He'll check your neck, jaw, face, and head for any misalignments or muscles that aren't working properly. In some cases, a few expert adjustments are enough to clear pain entirely.
We apply laser technology to any challenging spots to help reduce inflammation and improve muscle recruitment. As your muscles learn to activate faster and more completely, function improves, and discomfort decreases. We may also prescribe anti-inflammatory medication to speed up the process of healing.
Schedule an Appointment
Discomfort is the body's way of telling you that something is off and needs to be fixed. Don't waste time dealing with unnecessary pain. Book your first visit today so we can get started with restorative care.

Ear Pain Relief Bellingham WA | (360) 671-7067