Ankle Issues in Bellingham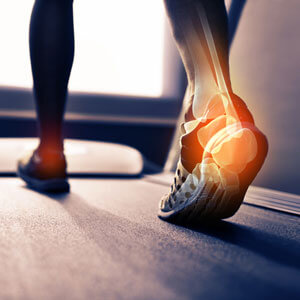 Injury, arthritis, wear and tear. These are some of the most common causes of pain in the ankle, which is the most frequently injured joint in the body.
Types of Issues We See
At Noble Chiropractic, we often see sprains, but we also have patients with weak ankles or plantar fasciitis. Other patients experience sharp pain or have a foot that is not flexible. They may say, "I just woke up and had this sharp pain in my foot, and I can't put any pressure on it."
What we typically see is a pattern where the foot tends to not hook up well enough when it hits the ground. It doesn't respond as fast to the ground, so there's that delay. When you footstrike with that delay, the force is potentially going into the joint or the bone.
Our Multi-Pronged Approach
We use the following to address ankle issues:

Ankle Issues Bellingham WA | (360) 671-7067